Railways are the most common mode of transport for people of India when it comes to travel from one state to other. The demand for train among the people is due to its affordable price and the luxury that it provides to the people at the same rate for a long journey. Indian railways are the 4th largest railway network in the world.
But there are some the best trains in India which have got their own identity in this field. These luxury trains can take you on tour to see the beautiful and amazing India. There are about five luxury & royal trains in India who offers you to witness India by traveling with them.
5 Best Trains in India to Give You Unforgetable Experiences
Here are the top 5 luxury and semi luxury trains that you can choose from to travel and create some unforgettable memories with them.
1. The Maharaja Express
The Maharaja Express is said to be the luxury train which is run by both IRCTC and travel agency Cox and Kings India. This train made its debut run on 9th January 2010. This train is the costliest train in India and most luxurious train currently present in India.  
The train has got LCD TVs, direct dial phone, large dining place, bar, lounge, generator, internet, temperature control system for everyone, in suite bathroom.
The cost of traveling on this train varies ranges from 2.75 to 19 lakh per person.
Mumbai-Vadodara-Udaipur- Jodhpur-Bikaner-Jaipur-Ranthambore-Agra-Delhi.
2. Palace On Wheels
This luxury train is said to be India's first pan-country super luxury train. The train made its maiden run on 26th January 1982. But during the year 2009 in August, this train service was refurbished and relaunched with new looks and more luxury facilities. This train is run by RTDC. Palace on Wheels train is the world's 4th best luxury train.
Train has got 14 salons. It has also got two restaurants. It also has facilities like Spa, exotic bar, Live TV, music, internet connectivity, and security.
Delhi-Jaipur-Udaipur-SwaiMadhopur-Chittorgarh-Jaisalmer-Jodhpur-Bharatpur-Agra-Delhi.
The cost per person ranges from 50 thousand to 5 lakh per person.
3. The Golden Chariot
KSTDC starts this train. This train helps in connecting some famous tourist spots in the state of Karnataka and Goa. The train has got about 19 coaches whose color is purple and gold.  The rain made its debut run on 10th March 2008.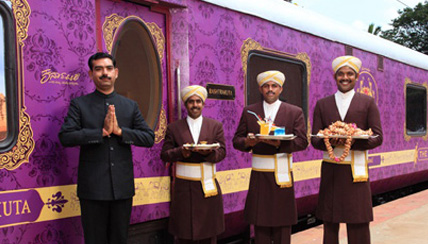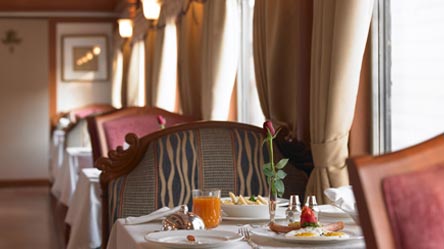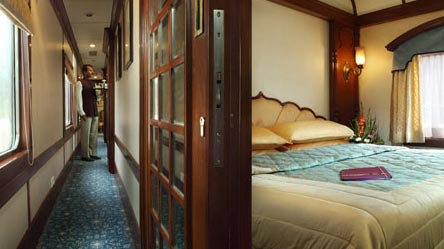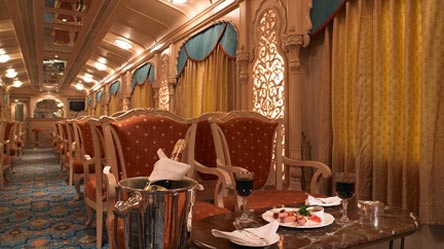 It has got restaurants, conference room, lounge bar, gym, and spa.
Bangalore-Mysore-Hampi-Belur-Kabini-Badami-Goa-Bangalore.
It costs around 25 thousands to 50 thousand per person.
4. Royal Rajasthan On Wheels
This train is managed and run by RTDC. The luxury train has made its debut run on January 2009 and take to witness the beautiful destinations of Agra and Rajasthan.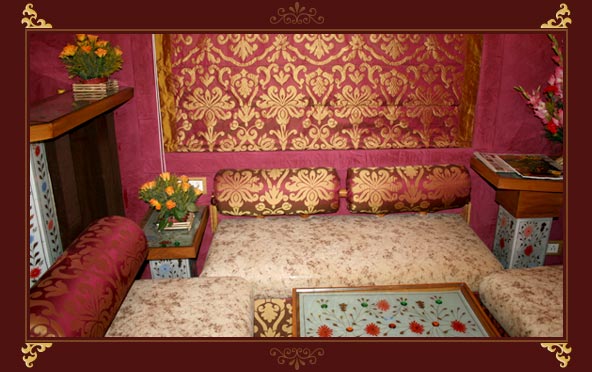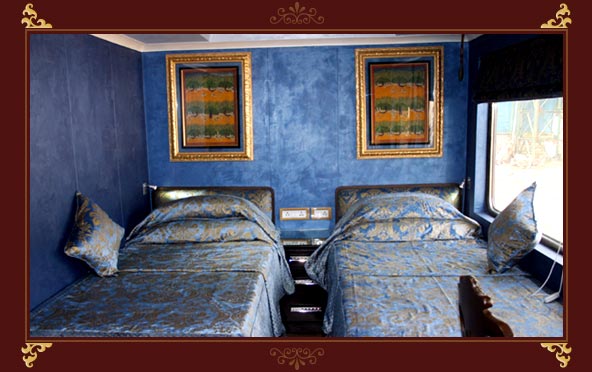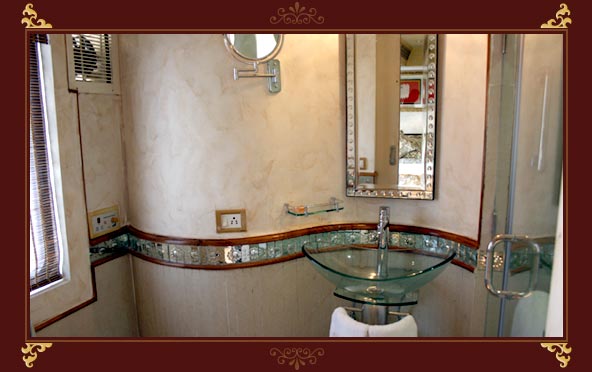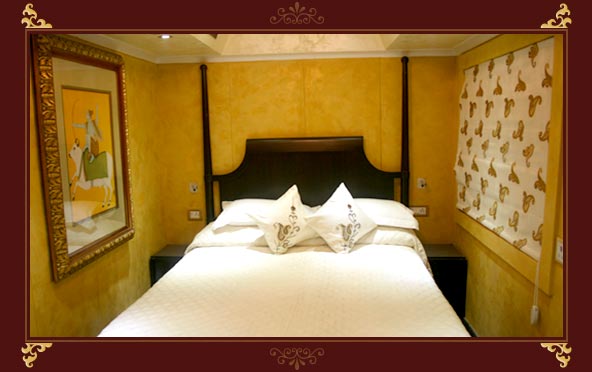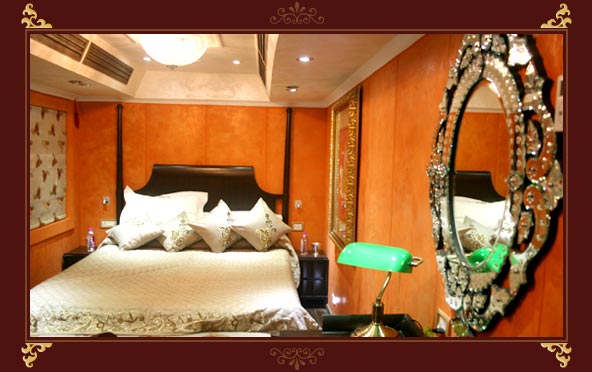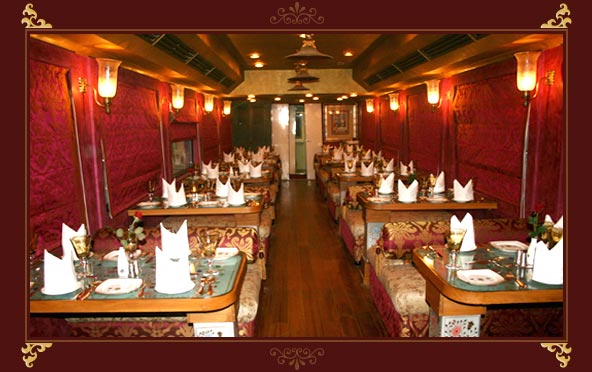 The train has got, restaurants, super deluxe rooms, board room, fitness center, spa, saloons, bar, and Wi-Fi connectivity.
New Delhi-Jodhpur-Udaipur-Chittorgarh-SawaiMadhopur-Jaipur- Khajuraho-Varanasi- Agra-New Delhi.
It costs around 50 to 80 thousand per person.
5. The Deccan Odyssey
This train is run and managed by Maharashtra MTDC and Indian railway. This train will take you to the beautiful Maharastra and allow you to see the beautiful Konkan region. 
It has got a sauna, bar, business center, and internet connectivity.
Mumbai- Ajanta and Ellora caves-Udaipur Lake City-Ranthambhore Tiger Reserve-Pink city of Jaipur-TajMahal- Delhi.
It cost around 3 to 8 lakh per person.
These are the five luxury train of India who can take you on a beautiful ride to many places within India.